NOW Money is the simple and fast way to pay and get paid
Easy-to-use service that takes the stress out of payroll and gives employees easy access to the financial services they need.
2,622,368 number of transactions processed through our platform already
Very helpful support team
Best currency rates
App is very user friendly
Smart payroll for you, mobile accounts for your employees
Our easy-to-use payroll service is quick to implement and simple to use. Paying employees has never been easier.
Employees get a mobile account app, contactless debit card, and access to in-app financial services. Managing money and sending it home has never been simpler.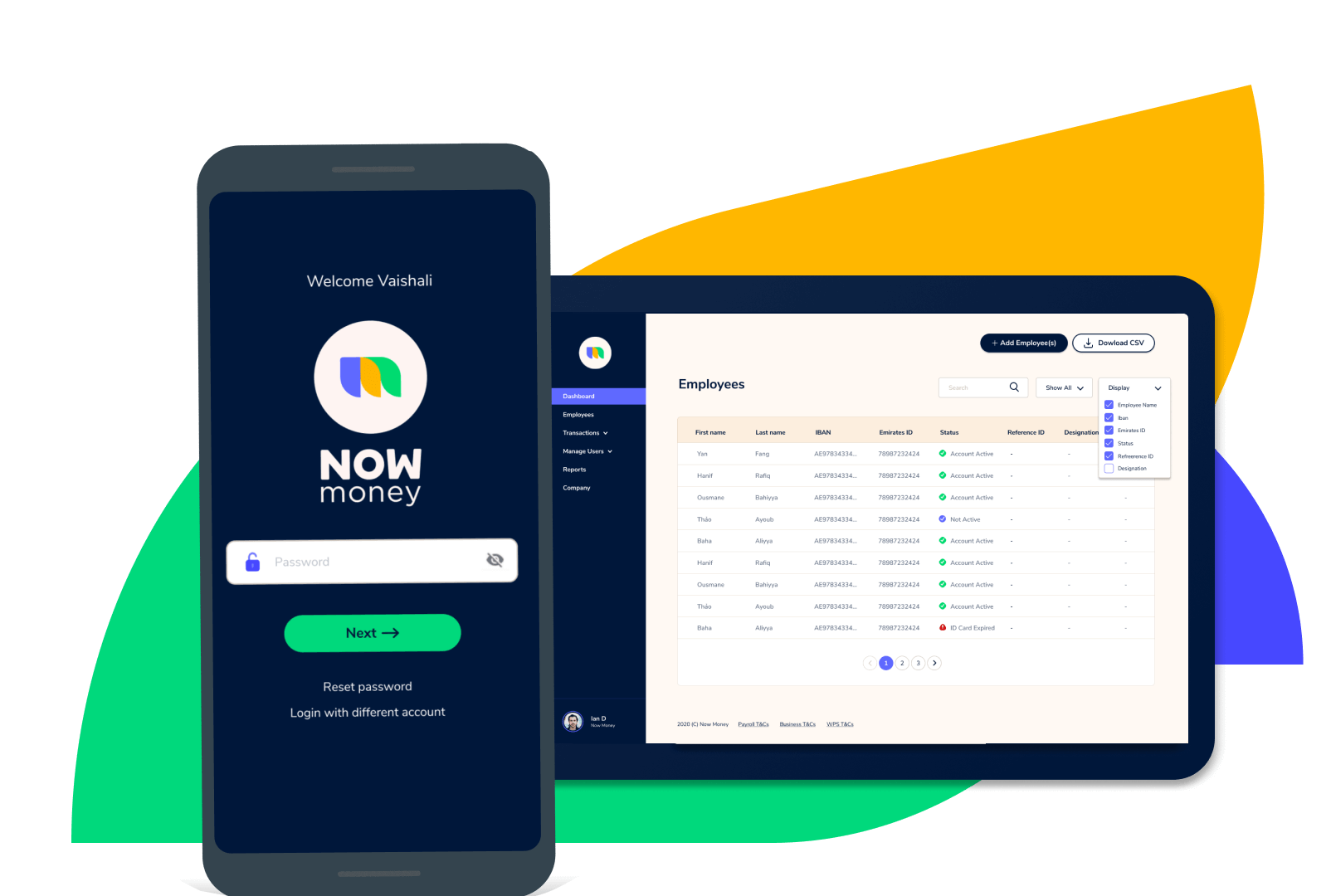 The right product for your company
NOW Money works for any business, any size.
ABOUT US
We make money easy for everyone, every day
We're here to make our customers' lives easier by removing the stress of financial services.
Less stress and more benefits
Our solution provides many benefits to employers and their employees.
Benefits for companies
Stress removed from the payroll process
Fully digital, easy-to-use service for complete control
Zero company fees model reduces monthly costs
Fast processing of salaries with no delays
Safe and secure
Benefits for account holders
See your balance and transactions in the app
Free account with no minimum balance
No more queueing at the ATM or exchange house
Send money in minutes from your phone
Safe and secure
NOW Money is giving best currency rates for abroad compare to other exchanges, good that I had registered with now money earlier and saved my money spending on services charges. Thumbs up team.
A NOW Money account holder
People like you want to know