The world is increasingly moving towards a cashless society, with an increase in digital transactions. The Covid19 pandemic helped boost the adoption of digital financial services as the unprecedented demand for digital transactions drove both improvements in digital payment infrastructure – such as mobile payments and online banking – and the rapid innovation of new digital products.
These improvements have made it more convenient than ever for both people and businesses to buy and sell things without using cash, and to conduct their finances online whenever and wherever they are.
The Global Findex Database of 2021 reported that two thirds of adults worldwide now make or receive a digital payment.
The report also stated that about 40 percent of adults in developing economies (excluding China) who made a digital merchant payment using a card, phone, or the internet, and more than one-third of adults in developing economies who paid a utility bill directly from an account, did so for the first time after the start of the pandemic.
Despite this growth, 30% of the global population – some 1.4 billion adults – remain unbanked. A lack of access to financial services leads to inequality, poorer financial well-being and living standards for those that are excluded.
Fintechs are playing a key role in providing more people with access to affordable financial products and services. But governments and private sector will need to work hand-in-hand to implement policies, remove barriers to access and drive trust in digital financial services.
How employers can help drive financial inclusion
In the UAE, migrant workers make up a large proportion of the unbanked.  Many don't meet the requirements for a traditional bank account such as a minimum income of AED 5,000. As a result, they depend on exchange houses to receive their salary payments and to remit money back home to their families. Not only does this require their physical presence and time – this way of managing money can incur high fees.
Beyond sending and receiving payments, unbanked migrant workers have limited to no access to lines of credit as they are not able to provide bank records or prove their credit worthiness to lenders. So, should the unexpected occur, workers are highly dependent on their employers for a loan, or vulnerable to unscrupulous loan sharks.
In 2009, the Ministry of Human Resources and Emiratisation launched – and has since strengthened – the Wage Protection System (WPS), which requires private businesses to pay workers electronically to regulate the timely and accurate payment of wages.
While WPS doesn't mandate that wages must be paid into a bank account, many responsible employers are taking the opportunity to help drive the financial inclusion and well-being of their workforce by partnering with digital payroll solutions to make their WPS payments directly into accessible digital bank accounts.
Taking payroll cashless
Many of the UAE's 1.9m unbanked migrants work in the construction and hospitality sectors. NOW Money actively engages employers in this sector on how they can play their part in elevating their communities through the power of financial inclusion, simply by taking their payroll cashless.
We talked to a local hotel group recently who are paying their workers through an approved WPS agent – a well-known money exchange. The Finance Director however, wants to change the payroll process to get the hotel's unbanked employees paid directly into accessible and inclusive bank accounts knowing this action will improve their financial and overall well-being.
The eligibility requirements of many traditional bank accounts either directly excluded a good proportion of the hotel's employees, or were cost prohibitive. The management team at the hotel cared not only that their employees benefited from access to a bank account, but that they wouldn't lose wages through high account or remittance fees.  They also wanted to reduce the risks associated with their staff carrying cash, such as theft.
The hotel has now partnered with NOW Money to pay employees' wages through their digital payroll solution, directly into a mobile bank account that comes with a contactless Visa debit card and mobile bank app available in 9 languages.
Helping the UAE's unbanked workers
Since 2016, NOW Money has worked with hundreds of responsible employers wanting to promote the financial inclusion and financial well-being of their employees.
Together with employers, NOW Money can provide access to financial services for underserved communities, fostering economic empowerment and reducing poverty.
In addition, NOW Money works with employers to offer financial education to improve employees' financial literacy, reduce vulnerability to fraud and drive confidence and trust in the use of digital tools.
Our award-winning mobile bank account offers low-cost money transfer options and debit cards without minimum salary or minimum account balance requirements. The app is fully inclusive and available in nine different languages, designed for people with lower literacy skills.
We know it's good for employees, read our blog to find out why employee financial well-being is good for business.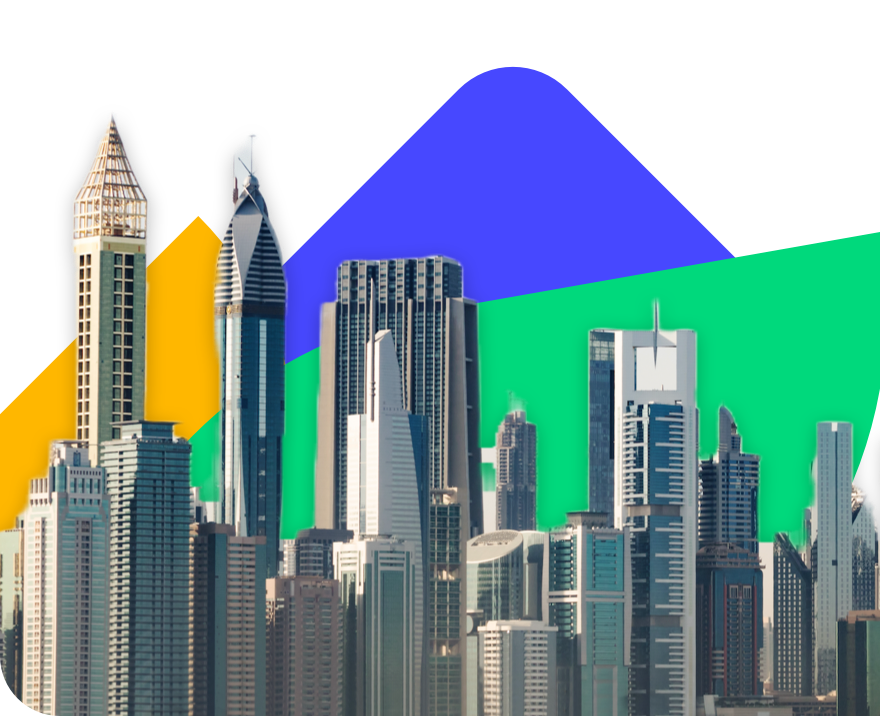 Make Payroll Work Harder For Your Business
Find out how NOW Money can add value to your business with flexible payroll and inclusive employee banking solutions.
Arrange a quick call with our team to see how NOW Money can work for you.
Book a Meeting