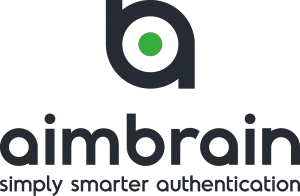 London / Dubai – November 15th, 2016 — AimBrain, the biometric start-up poised to revolutionise the banking authentication experience, has signed a partnership agreement with NOW Money (NOW), the mobile wallet and remittance service, to provide the biometric authentication for their smartphone app.
NOW will be deploying AimBrain's SaaS Facial and Behavioural Authentication Modules with immediate effect, allowing NOW's customers to benefit from a frictionless user experience, which encompasses biometric access and will eliminate the need for password authentication. NOW believes that this will strengthen its security and provide a personal financial experience that is easy to implement and use.
This is pioneering for the region, according to NOW's Chief Operating Officer, Oliver Baillie, and further demonstrates the ability of both NOW and the UAE to act as a "hot bed for innovation."
"We're thrilled to be partnering with such a forward-thinking company as Aimbrain," said Mr Baillie. "We are responding to a clear problem in the GCC – financial inclusion for low-income migrant workers. Our aim is to give low-income workers access to the financial system for the first time, and AimBrain is a key part of our proposition, as our customers are saying they want to be better protected. By utilising AimBrain's user-friendly and secure biometric technology, we are delivering them control over their finances in a much more secure way," he added.
AimBrain's Chief Commercial Officer, Peter Reynolds, said: "The partnership with NOW is a key milestone in our international growth. Their mission is to improve employee welfare for low-income migrants in the Middle East and we are only too happy to help improve the usability. Everyone knows passwords are ending soon."