As a kid I enjoyed being on the stage because I felt like I belonged there. Be it inter-school elocution competitions, dance competitions, class presentations, or the university theatre production, you would always know where to find me. To me, it was an extracurricular activity, until I realised that it actually had more of a significance than simply fun and learning.
These childhood activities have made me who I am today – they've played a tremendous part in shaping my extrovert personality.
As a result, I have never been afraid to speak in front of anyone; to me, presenting to a group seems effortless. This is because I always present with one goal in mind – to be myself! I believe it is important, as this way, it comes out much smoother as opposed to stiff and monotonous. Also, I always give it 100 per cent, as I want to leave a lasting impression on the crowd.
Alongside these, I have learned many other small tips along the way – which I thought I'd share with you; ones I try to keep in mind before any presentation:
Start it simple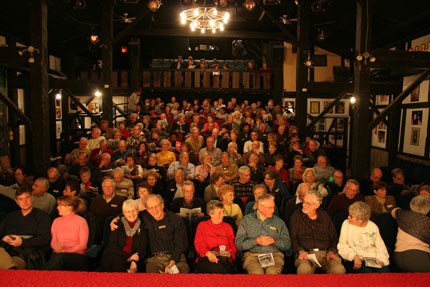 It's like when you walk into a cinema ahead of the crowd, keen to get to your seat so that you don't miss the start of the movie, and the first thought that pops into your mind is, "this movie better be good"!
This is pretty much what your audience is thinking when they walk into the room, as they're taking time out of their busy schedule to listen to your presentation. In order to engage people and clear their thoughts from day-to-day work, I always start with an ice breaker.
It's the best way to create a comfortable environment for your diverse audience and lead a two-way interaction, making it an exciting corporate session for both.
I do this by starting with a quick quiz, which relates to my topic of presentation. This helps me to know more about them – facts that I can then use as impromptu examples during my talk. On the other hand, they get an idea of what the talk is going to be about and it draws their attention. My icebreakers usually don't last for more than five to seven minutes, as I like to keep them short and fun. I then always reward the audience with a few goodies for being good sports, which never fails to win them over!
Communicating at the right level for your audience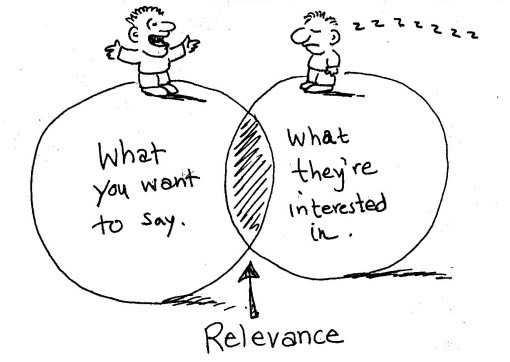 Every individual absolutely loves their language and speaking to their own people comes with such ease. Is it a fact – being from the same country or speaking the same language as someone, makes you feel comfortable with them.
Therefore, when approaching a diverse audience, such as one that is a mix of people from India, Pakistan, Philippines, Bangladesh, Africa and a few others, it is difficult to know what one might find offensive. As I mentioned above, it is crucial to know your audience before presenting. With the help of your ice breaker you will know which buttons to press, making them more likely to listen and engage with you. Once they know what you have to deliver is beneficial to them, the ball is in your court!
However, with different languages, comes another barrier, and that is being understood. My message may be great and my presentation might be spectacular, but if my audience don't understand me, then there's no point.
Today, the kind of audience I present to, varies from low-literates to tech-savvy people, and balancing between them is the challenge. Therefore, I've learnt that it's better to stick to using simple language that everyone can understand, which keeps them involved and gives them the liberty to ask questions when needed.
The way you communicate with them is therefore key – they will understand you, if you understand them.
Impactful Pictures
Those who know me, will know that I love pictures. I truly believe in the proverb, "a picture speaks a thousand words"
Therefore, I like to use powerful images with a few words to support my presentation.
Nevertheless, it is always important to remember these quick pointers:
Graphs and statistics that are simple work best
Related icons are Interesting and catchy
Using icons for a multi-lingual crowd is a safe play
Be YOU
My last tip, is to be yourself, as no one can do it better than you! Being an energetic individual, I have always been told that there is a different vibe in the room when I present. I believe that we all have this – it's an aura that comes within each and every one of us and creates a vibe around us. We all have our own – it's the way we talk, our body language, and our communication manner which can be our biggest strength, if we use them correctly.
My style is to present like I'm narrating a story, starting with a fun element, moving to some serious facts, adding a slight emotion and finally, some curiosity using animations to conclude.
When we stay true to ourselves, it is easier to believe in the message that we're trying to get across. It is important to believe in every word you're saying, because, it's hard to convince an audience, if you don't believe in the topic yourself. The audience will believe in you if you believe in yourself!