A comprehensive guide on the dos and don'ts of how to celebrate Ramadan (never turn down an Iftar meal!), plus the best things to do during Ramadan with friends and family.
Breaking the fast with loved ones, spending quality time together on daycations or short trips, giving to others, and soaking up some culture and arts are just some of the best things to do during Ramadan, revered as the holiest month of the year in the Islamic calendar. 
Ramadan is a time of kindness, good deeds, and generosity toward others, during which Muslims pray and fast from dawn to dusk. 
In the United Arab Emirates (UAE), the blessed month is observed with vibrance and zeal, enveloping Muslims and non-Muslims alike in a shared spirit of celebration and tradition, with lots of beautiful events and activities available for the whole family to enjoy. 
The holy month of Ramadan is the most sacred time of the year for Muslims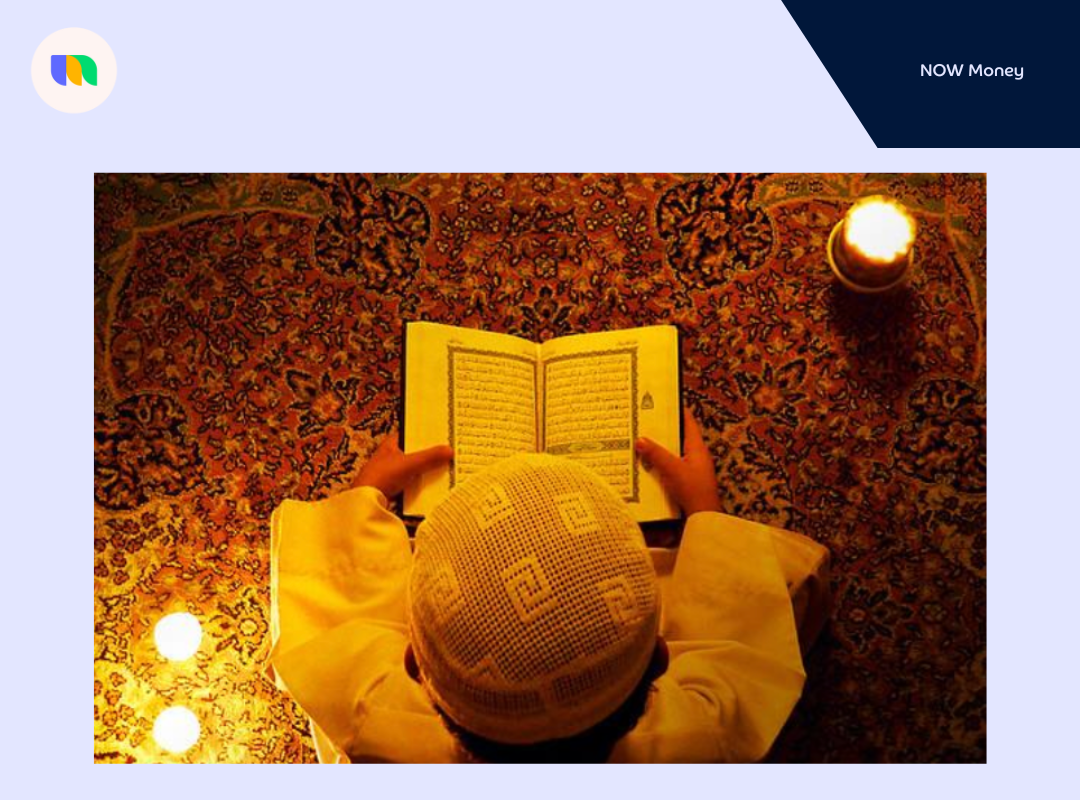 Source: "Happy Ramadan رمضان مبارك" by khedmati is licensed under CC BY-NC-SA 2.0.
Ramadan falls on the ninth month of the Islamic calendar, the month when the holy Quran was revealed to the Prophet Mohammad on Laylatul Qadr, one of the last 10 nights of Ramadan. Normally lasting 29 to 30 days, Ramadan is ushered in by the first sighting of the new crescent moon and ends with the sighting of the second moon on Eid-al-Fitr ("the festival of the breaking of the fast"), though Ramadan traditions in the UAE start during the preceding month.
This year, Ramadan in the UAE started the evening of March 23, and is likely to end on April 21, 2023.
Ramadan begins with the first sighting of the crescent moon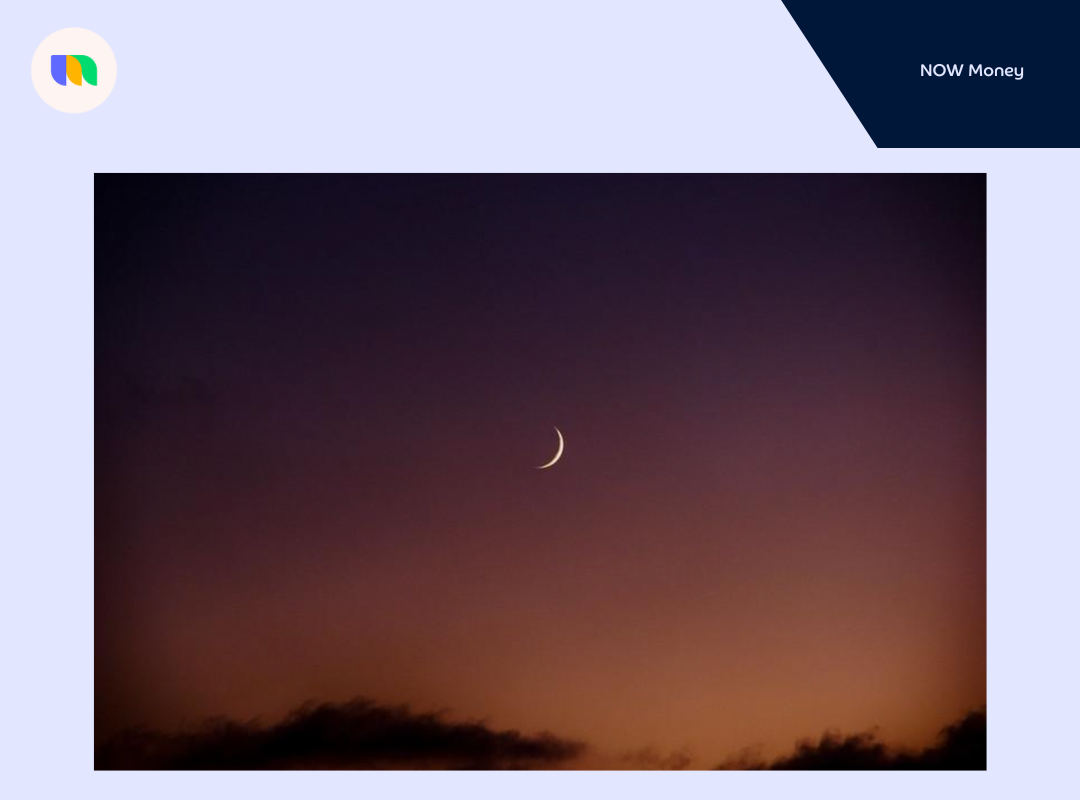 Source: "Ramadan رمضان" by bartb_pt is licensed under CC BY-NC-ND 2.0.
During Ramadan, people greet each other "Happy Ramadan" by saying "Ramadan Kareem." 
Able Muslims abstain from food and drinks during the day (children, the ill, and the pregnant are not required to fast), they participate in daily prayers (taraweeh, special prayers, and tahajjud, nightly prayers) and readings, and they stay away from arguments, hurtful speech, and aggressive behaviour. 
Although Muslims fast from food and drinks during the day, they have two daily meals during Ramadan—Suhoor and Iftar. Suhoor, the first meal, is taken in the morning before sunrise, before fasting hours begin. Iftar, the meal to break the fast, is eaten after dusk, and following in the footsteps of the Prophet Muhammad, fasting is broken with dates (known as the "bread of the desert") and laban (buttermilk).
Non-Muslims can also take part in Ramadan by observing customs and etiquette (like not swearing in public) and joining celebrations (an invitation to join an Iftar feast must never be refused), but what is and isn't proper during this season?
If you're unsure of what to do and not do during Ramadan, don't fret—the UAE has a slew of amazing events planned, and we're here to help, with a friendly guide on the best things to do during Ramadan, such as entertainment in Ramadan and Ramadan activities in Dubai and Abu Dhabi to bring family and friends closer together this season. 
[Daunted by complicated banking and finance apps? With NOW Money's inclusive financial platform, you can deposit salaries, send international transfers, charge Visa transactions, recharge mobiles globally, and keep up with your financial statements for free. Tell your employer about NOW Money's digital payroll platform and all its benefits.]
Ramadan Dos and Don'ts
For Muslims, the holy month of Ramadan comes with specific religious customs and traditions that must be closely followed, such as fasting from food and drinks from dawn to dusk, reciting daily prayers, participating in daily readings of the Quran, not smoking or drinking, avoiding fights and arguments, giving charity to the less fortunate, and not wasting time on idle pursuits (among other observances).  
While non-Muslims do not have to fast during Ramadan, they can join in and show their respect for the season, too, by observing the following customs and rules of etiquette:
Do and don't eat in public during the day 
Confusing advice? 
Let's break it down. While it was previously prohibited to eat or drink in public during the day in Ramadan. But recently, things are different. 
The UAE government is allowing restaurants to serve diners without dividers or curtains, which means that non-Muslims can eat in public during the day in Ramadan.
However, folks should remember not to eat in front of fasting friends or colleagues (this includes online meetings on platforms like Zoom; if you must eat or drink, do so off-camera).
Do not engage in any aggressive behaviour
During Ramadan, it's best to avoid swearing (considered blasphemous!), arguing, and fighting, especially in public, but at all times and in all places. 
Do not dance, sing, or play music in public
This applies even when driving your car—keep those windows rolled up and keep the music (and the singing!) in. And don't worry, you can still listen to your tunes quietly while out and about—on headphones, provided that others cannot hear it and be disrupted by it.
Do not smoke or be intoxicated in public
Smoking in public in the UAE during Ramadan is an offence punishable by a fine of up to AED 2,500 (USD 680). While restaurants and bars in Dubai and Abu Dhabi were previously prohibited from serving alcohol during the day, this year, the government is allowing businesses with a special permit to do so, which means non-Muslims can drink during the day in those designated spots (just be mindful of maintaining decorum in public). 
Do dress conservatively in public
With heightened sensitivities around proper behaviour and dress during Ramadan, Muslims and non-Muslims can show their respect for traditional and cultural values by dressing modestly and appropriately (avoiding tight and revealing clothing) in public. 
Do limit idle chatter and stay away from vulgar conversations
Ramadan is a time of focus and intent, and it is considered respectful to limit conversations to more important topics and avoid silly, idle, or vulgar talk. 
Do accept invitations to join Suhoor or Iftar meals
Being invited to join Muslim friends or colleagues for the Iftar and Suhoor meals during Ramadan is a great honour and should not be turned down. 
In the UAE, many restaurants pull out all the stops for Iftar and Suhoor events, so the gastronomic offers are truly spectacular to the stomach and the eyes. It's also a wonderful opportunity to take part in a meaningful cultural tradition with people who matter to us. 
Do schedule meetings during the day; avoid early mornings and late afternoons
Those with Muslim colleagues should remember that during Ramadan, Muslims have to be up early and stay up late to perform important duties and prayers. As a sign of respect and consideration, try to keep early mornings and late afternoons free, and schedule meetings during the day instead. 
Ramadan in the UAE: Activities and Events
Ramadan is one of the biggest events in the UAE, and it's also one of the brightest. During Ramadan, beautiful lanterns and glittering lights are strung up in the cities and in people's homes as a representation of Allah's love and the spirit of generosity that draws the nation together during this special time of the year.
Those observing Ramadan in Dubai and Abu Dhabi are fortunate—the cities are full of the best things to do during Ramadan, such as giving charity and assistance to those who need it most, visiting cultural centres and museums for great learning experiences, going out for sumptuous Suhoor and Iftar spreads with loved ones, and discovering the best shopping discounts and deals in town.
For tips on places to visit in Dubai and Abu Dhabi during Ramadan read on. We have a great list of events and activities that everyone can enjoy!

1. Sending money home 
For foreigners living and working in the UAE (which make nearly 90% of the country's population), one of the best ways to show generosity during the Holy Month is something that many do practically every month the moment they receive their salaries—send money back home.
Money sent back home by migrant workers supports 1 in 9 people globally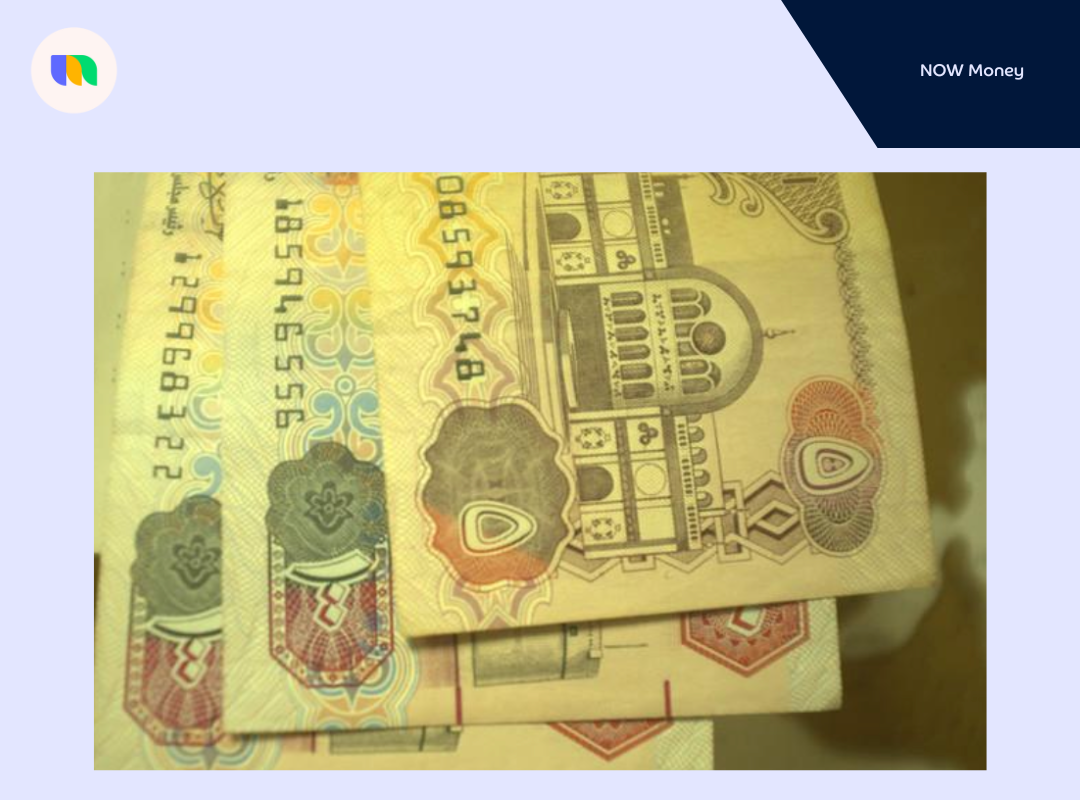 Source: "5 AED" by Fethi Toumi is licensed under CC BY 2.0.
These remittances sent back home help uplift family members' standards of living ( about 1 in 9 people globally are supported by migrant workers' remittances) and give them a chance at a brighter future (many are supporting their children's and younger siblings' education). 
Migrants work extremely hard and often live with a tighter budget (some even struggle to save) so that they can send a considerable amount of money back home.
Speaking with family back home and seeing their happiness at receiving the assistance—this is what joy is for migrant workers. With inclusive mobile banking platforms like NOW Money, workers can send money back home with ease and even recharge family and friends' mobile phones for very low costs so that phone calls and video calls with your loved ones don't ever get cut short.   
Ramadan is a time of giving to others, and research by NOW Money shows that this time of the year sees a surge in remittances being sent home from the UAE. 
A comprehensive survey on Gulf Coordination Council (GCC) countries conducted by Xpress Money found that during Ramadan, 44% of UAE expatriates sent more money to their loved ones, while 69% spent more on charitable acts. 
2. Charity 
Helping others is one of the best things to do during Ramadan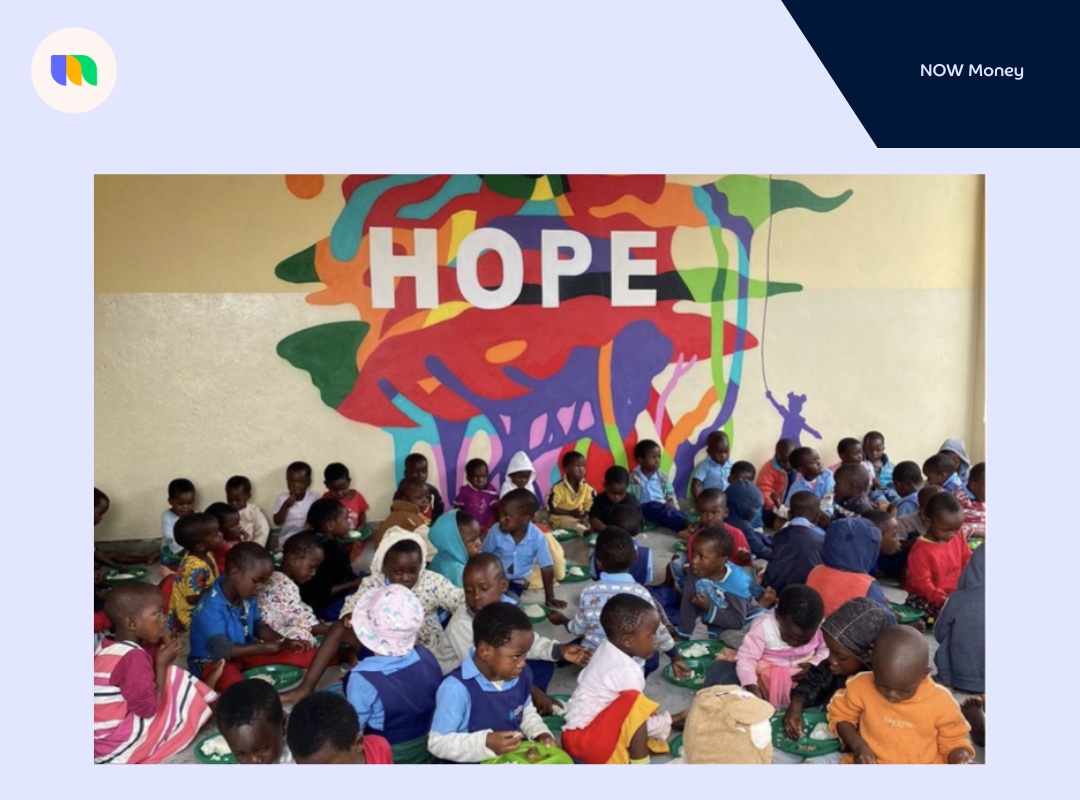 Source: @gulfforgood/Instagram
Besides being a time of introspection and prayerful reflection, Ramadan is all about possessing generosity of spirit—helping other people, especially those who need it most. This generosity can take many forms—taking care of family members, being charitable with friends, and providing help to those who are less fortunate. 
Want to donate your time or money to charities in the UAE but are not sure where to start? This comprehensive list of charitable organizations should be a good place to begin searching for a group or a cause that you are passionate about helping.
Also, most supermarkets will allow you to donate to less fortunate people during this season. When you go to the check-out, you will probably be given an option or two to donate to charities. This is a particularly important part of Ramadan, and an easy way to participate. 
CHARITABLE ORGANIZATIONS IN THE UAE
To get more involved with charity work in the UAE, check here and here. 

3. Cultural centres and museums
A visit to cultural centres and museums to soak up some art, science, and culture around Dubai and Abu Dhabi is a great way to spend Ramadan. 
The Cultural Foundation, Abu Dhabi's centre for art, culture, and learning, is offering interesting displays, thought-provoking exhibitions, and art and science workshops for families to experience together.
This Ramadan, check out what's going on at the Cultural Foundation.
"Experience Mars" Exhibition at the Cultural Foundation, Abu Dhabi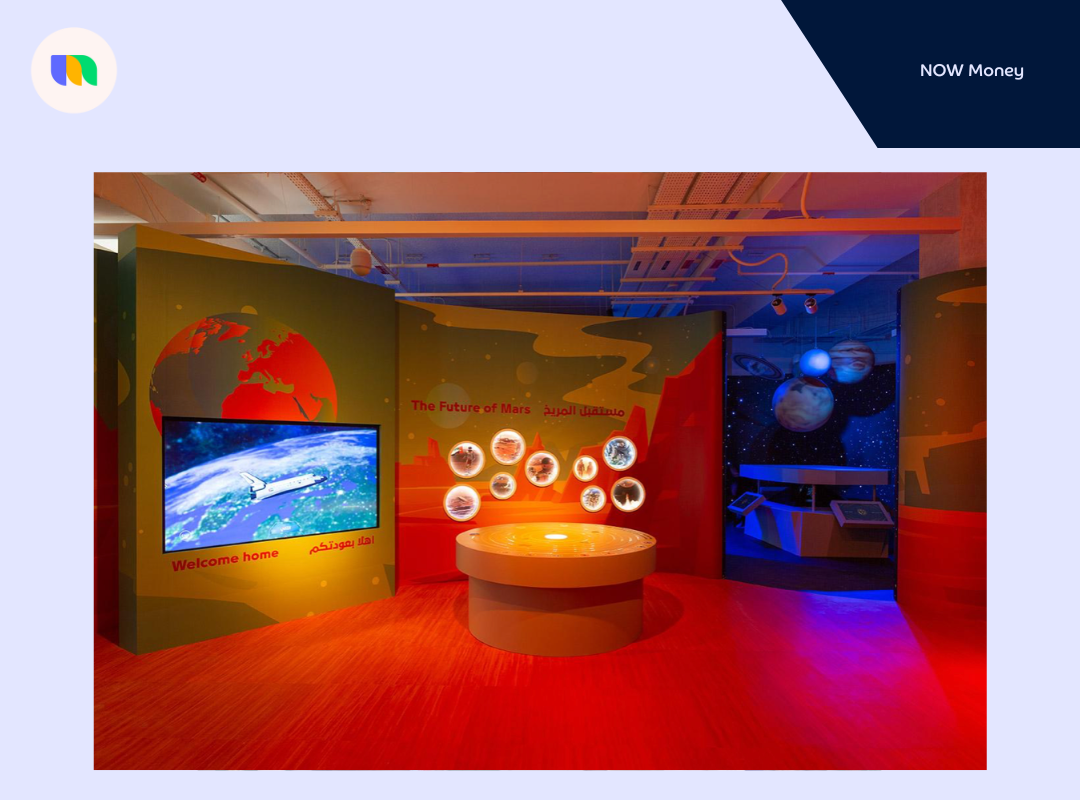 Source: Abu Dhabi Culture
A celebration of the United Arab Emirates' space program, "Experience Mars" aims to engage people with science and encourage innovation in different ways of thinking.  With interactive technologies and tactile experiences, the exhibition is a great Ramadan activity for kids and adults alike.
Exhibition:

"Experience Mars"

Location:

Cultural Foundation

Dates:

Until September 20, 2022

Entry:

Free 
Visit this page for more information.
SHEIKH MOHAMMED BIN RASHID AL MAKTOUM CENTRE FOR CULTURAL UNDERSTANDING
The Sheikh Mohammed bin Rashid Al Maktoum Centre for Cultural Understanding (SMCCU), located in Dubai, presents award-winning Emirati cultural experiences that unite the many different nationalities that are living, working, and visiting the UAE.
During this Ramadan season, discover cultural activities that can enrich your family's knowledge and appreciation for Emirati culture—calligraphy classes, live cooking, and henna and dress-up activities, all while enjoying a delicious Iftar spread.
Event:

Ramadan Iftar Program

Location:

Sheikh Mohammed bin Rashid Al Maktoum Centre for Cultural Understanding

Dates:

March 25 and April 2 (Iftar and calligraphy classes), April 3 and 11 (Iftar and live cooking demonstrations), and April 12 and 19 (Iftar plus henna and dress-up activities)
Visit this page for more information.
For other exhibits, events, and workshops to partake in at the Sheikh Mohammed bin Rashid Al Maktoum Centre for Cultural Understanding in Dubai, click here.
Sheikh Mohammed bin Rashid Al Maktoum Centre for Cultural Understanding | House 26 & 47, Al Fahidi Historical Neighbourhood, Al Musallah Street, Bur Dubai, Dubai | + 971 4 353 6666
Interested in learning more about other cultural events and exhibits this Ramadan in Dubai and Abu Dhabi? Check out these wonderful museums and cultural centers:
4. Theme parks
One of the world's premier cultural parks, the wonderful world of Global Village Dubai promises a mesmerising Ramadan experience for the entire family, with more than 90 cultures represented throughout the park. 
With a full calendar of shows and events; access to amazing restaurants offering one-of-a-kind culinary offers from all over the globe; a Carnaval with over 170 rides, attractions, and games; and a Ripley's Believe It or Not! exhibit, Global Village Dubai is a must-not-miss type of experience!     
This year, Global Village Dubai presents Ramadan Wonders, a full Ramadan cultural experience for the whole family, replete with exciting shows and events, delicious Iftar and Suhoor meals, incredible shopping deals, and days of Ramadan activities for all.
Ramadan Wonders at Global Village Dubai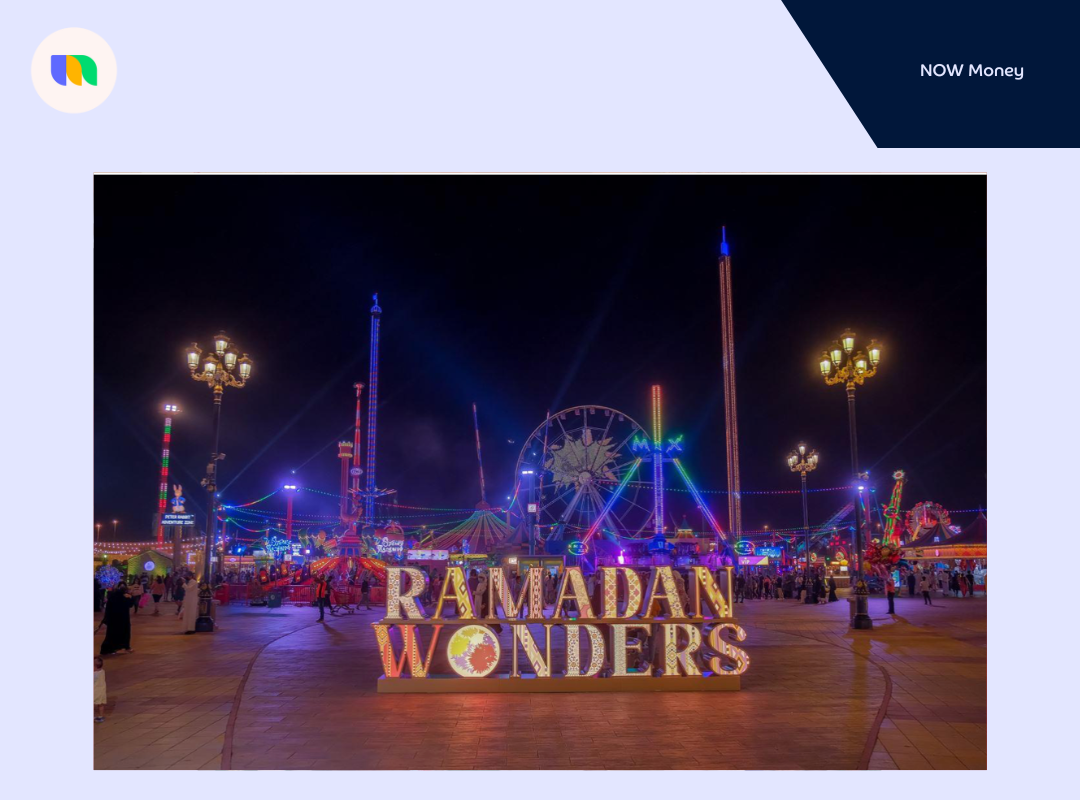 Source: Global Village Dubai
Experience:

Ramadan Wonders 

Dates:

From the start of Ramadan to April 29, 2023

Hours:

Mondays to Sundays, 6PM to 2AM

Food:

International Iftar and Suhoor dining options

Shopping:

Ramadan Market 

Cultural experiences:

Majlis of the World and the Main Stage

Music:

25-piece Arabian Orchestra will perform for 60 minutes daily
Visit this page for more information.
Ramadan Wonders at Global Village Dubai promises to be an unforgettable experience (and one of the best things to do during Ramadan!) for you and your loved ones during the holy month. 
Global Village Dubai | Sheikh Mohammed Bin Zayed Road. E 311 Road, Dubai | +971 4 362 4114 | info@globalvillage.ae
If you'd like to browse more, here is a list of theme parks, adventure parks, and aquariums (with special sales and offers!) that you can take the whole family to this Ramadan:
For more deals and sales on tickets and entry passes to Dubai and Abu Dhabi parks, look here. 
5. Iftar and Suhoor meals
Delicious Iftar and Suhoor spreads are available all across the country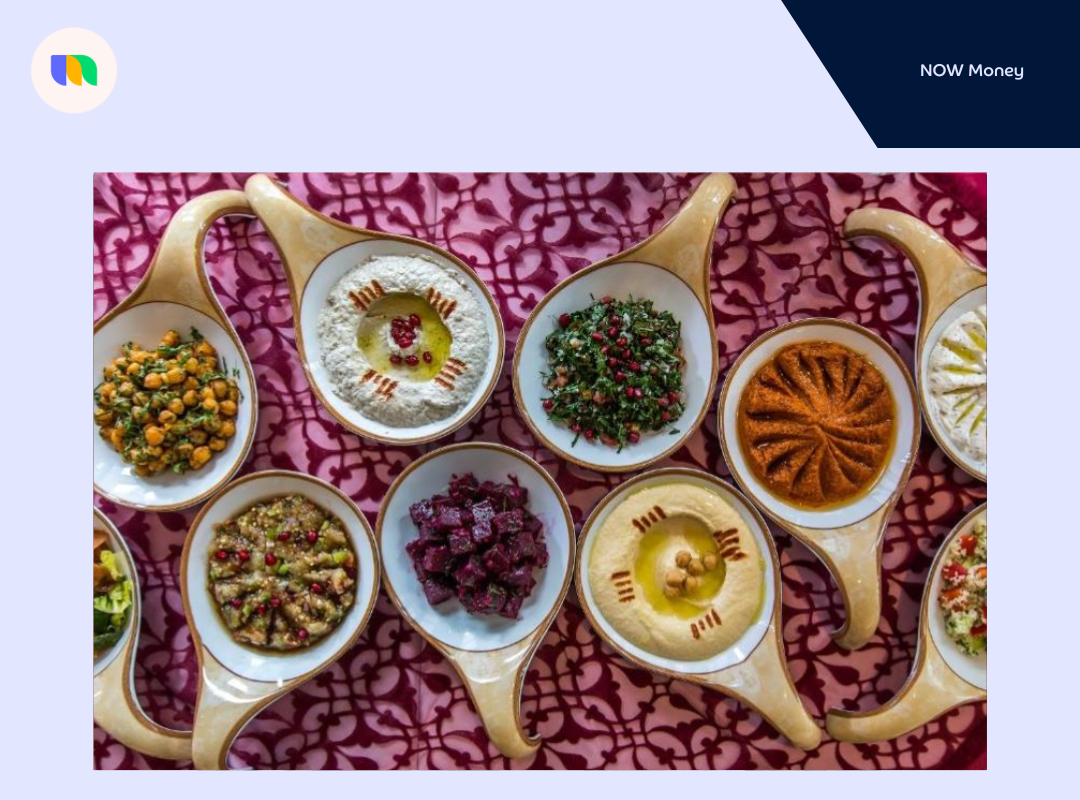 Source: Capital Club Dubai
Breaking the fast with loved ones with Iftar and Suhoor meals is one of the most meaningful Ramadan activities that brings everyone together during the holy month. Many hotels and restaurants in the UAE are preparing lavish spreads for Iftar and Suhoor and will be ready with culinary offers that will make your Ramadan extra special.
Sharing gratitude and spending time with others over good food in a beautiful setting is a wonderful way to celebrate the spirit of Ramadan. The choices for delicious Iftar and Suhoor meals in the UAE are endless, catering to every type of taste and palate.
Don't forget to make reservations for Iftar and Suhoor ahead of time, so that breaking the fast is done with ease and as little stress as possible, so you can focus on the important things—enjoying a good meal with the people you love.
6. Ramadan cannons
The firing of the Iftar cannons is an age-old Ramadan tradition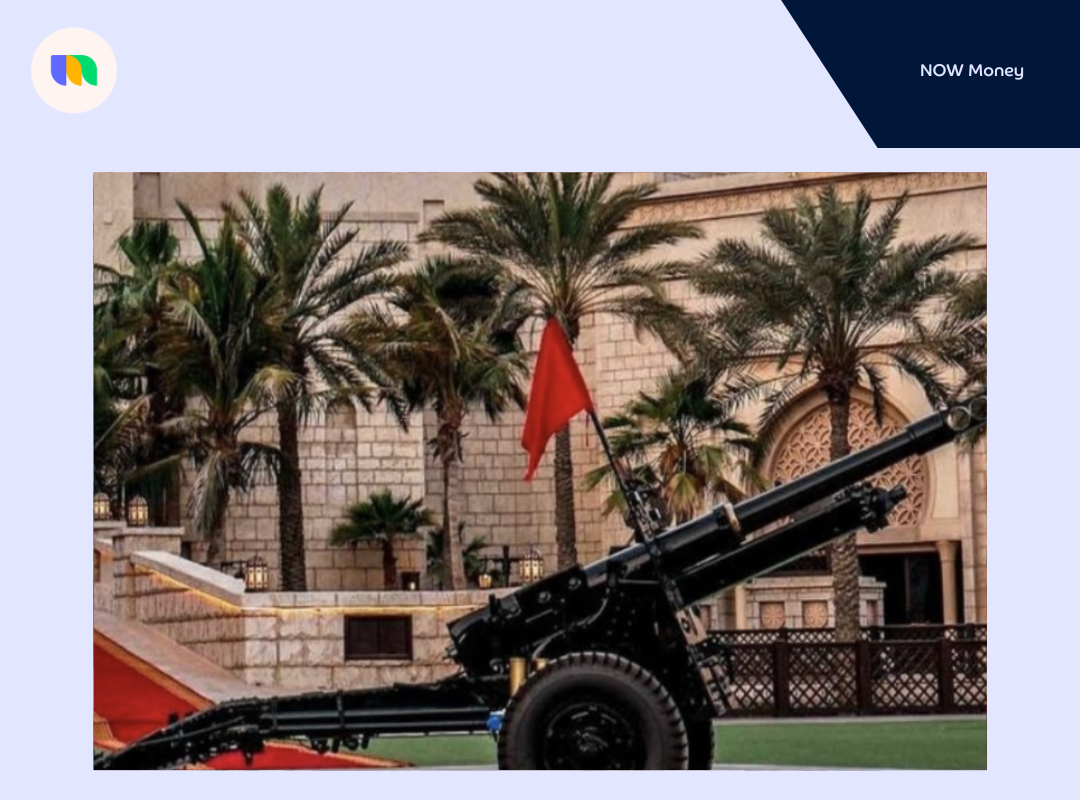 Source: Lovin Dubai/Facebook
Take the family to witness something significant and special—the launching of the Iftar cannons. 
During the month of Ramadan, Iftar cannons will be fired from different parts of the country, marking the end of fasting hours and welcoming in the time of Iftar.
Emiratis and UAE residents have enjoyed taking part in this beloved Ramadan tradition year after year, and this year is no different. The cannon locations have recently been announced, and here they are:
DUBAI LOCATIONS
Expo City Dubai

Burj Khalifa

Dubai Festival City

Madinat Jumeirah

Hatta Souq & Guest House
ABU DHABI LOCATIONS
Sheikh Zayed Mosque

Qasr Al-Hosn

Umm Al-Emarat Park
OTHER UAE LOCATIONS
Shahama Formula parking

Zakher, Al-Ain

Al-Jahili Fort, Al-Ain

Adnoc Gardens, Al-Dhafra

 Al Qawasim Corniche, Ras Al Khaimah

Sheikh Zayed Mosque, Umm Al Quwain
Don't miss the firing of these impressive cannons (it's one of the best things to do during Ramadan!) and join them in ushering in the breaking of the fast this Ramadan.

9. Shopping
Ramadan is all about the spirit of generosity, something which shops and businesses in the UAE have certainly taken to heart—they offer some of the biggest sales, discounts, and deals during this holy season. These range from bulk deals on food and groceries to huge discounts on clothing, furniture, and house items (even designer brands!)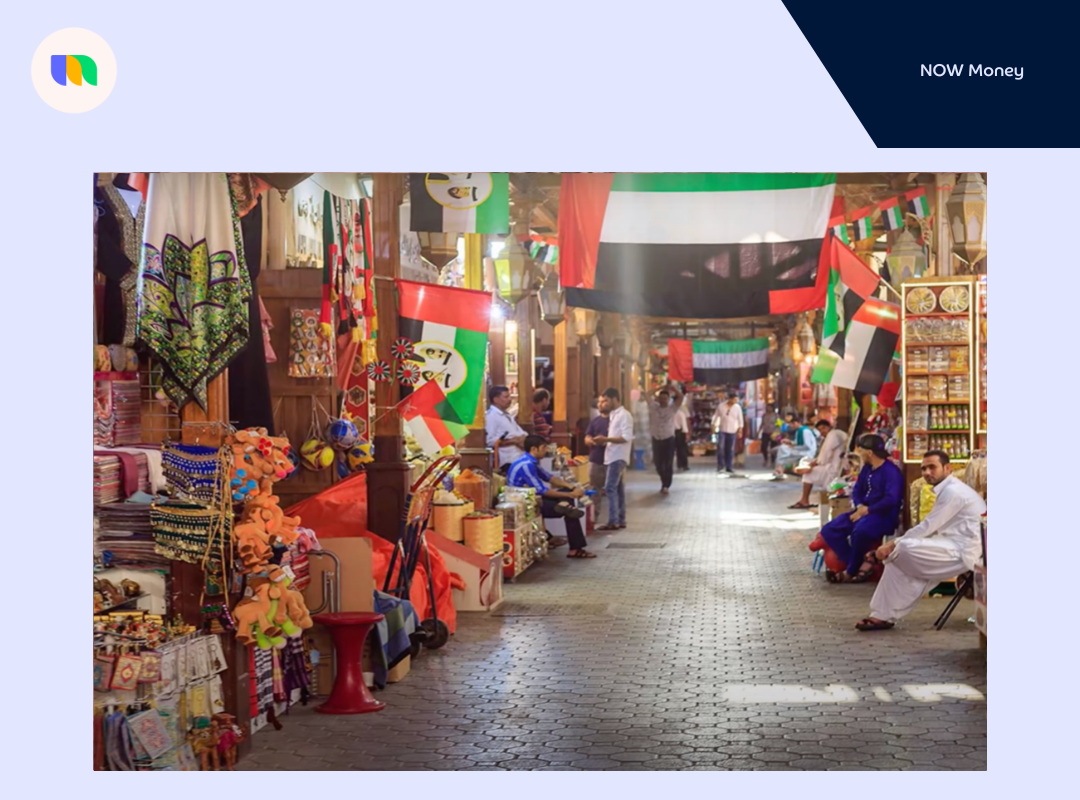 Source: Travelspot/YouTube
During Ramadan, malls and shopping centres extend their opening hours, allowing shoppers to thoroughly enjoy their shopping experience and take full advantage of the great deals on offer. And they do enjoy it—data collected by NOW Money shows that people spend more on health and hygiene services, personal items, and decorative home pieces during Ramadan. 
Souks, malls, and markets are popular destinations for unique deals, and grocery stores have fantastic bulk sales that you simply cannot miss.  
Great deals can be found at Dubai Outlet Mall
Some of the shopping centres and supermarkets participating in Ramadan deals are as follows: 
Ramadan deal:

Offers discounts on food items and consumer products, plus One Day Only deals during Ramadan

Locations:

Multiple, including Al Garhoud

Dates:

Until April 6, 2023

Time:

7:30 AM to 12:00 AM
Ramadan deal:

70% off on all products

Locations:

Multiple, including Bahwan Tower, Downtown Dubai

Dates:

Until March 27, 2023
Ramadan deal:

60% off on dairy products, frozen food, spices, rice, and other great cooking ingredients and food items 

Locations:

Multiple, including Barsha

Dates:

the whole month of Ramadan
Ramadan deal:

Special discounts across different products

Dates:

Until April 15, 2023
Ramadan deal:

Up to 20% off on deliveries for selected grocery items

Locations:

Multiple, including Barsha

Dates:

Until March 30, 2023
10. Daycation
And when you're all shopped out and tired, it's time to sit back quietly and relax with loved ones—treat yourself to a lovely staycation this Ramadan, and come out of the season feeling rejuvenated and ready to tackle life with fresh enthusiasm, kindness, and generosity. 
Daycations or staycations are extremely popular during Ramadan, and people in the UAE spend more on staycations during Ramadan than in other months. 
One of the best things to do during Ramadan is to clear your mind, unwind, and spend quality time with people you care about. Why not go on a family daycation, or invite your partner on a Ramadan getaway?
Going away to relax with loved ones truly is one of the best things to do during Ramadan. For more daycation ideas, check out the best budget deals this Ramadan, and make every moment with loved ones count. 
Ramadan isn't just the season of fun and activities. It truly is about being grateful for the good things we have in life, staying away from squabbles and negativity, and practising kindness and generosity toward others.[Are you looking for an inclusive, all-in-one mobile banking platform that's easy to use? Encourage your employer to sign up for the NOW Money digital payroll platform where you can receive your salary payments, send remittances, and recharge mobiles via airtime for low costs.]